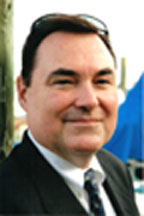 About
Innovey was established in 2002 as a sole proprietor business entity run by Tim Harig. I work independently with organizations in a variety of settings and industries to make knowledge part of an organizations' DNA.
I create learning programs for personal and organizational development. I am able to cover the full development scope: needs analysis: design; creation; delivery and evaluation. I collaborate easily with subject matter experts to develop learning content. I am skilled in using the most appropriate, effective modality: classroom; lab; e-learning; webinar; or gamification. I am experienced successfully teaching children and adults. My skills include using current technologies for: content management; learner management; course development; web site development; multi-media production. I have successfully implemented learning projects to enable: effective technology use; enhanced organization performance; consistent process execution; reduction in errors. I am especially skilled with the successful facilitation of technology implementation and related process change.
The publicly available platforms, listed in the menu bar above, demonstrate my capabilities as well as my involvement with the greater learning community. Nearly all of them have been informed from my volunteer work with The Franklin Institute. There I am continually reminded of the need for a general knowledge of science and technology for anyone living in modern society. Especially for young people, to become productive contributors in the 21st century requires an ability to utilize technologies in all fields - not only those specific to science and technology.
For more information on Tim Hartig display or download: Resume.
Contact
Reach Tim by email at: Tim dot Harig at Innovey dot com.